Identify gaps in my cybersecurity plan.
Increase your confidence and coverage with an expert gap analysis. Even the most effective cybersecurity strategy benefits from a fresh perspective. An outside expert sees things that an insider overlooks. Unaddressed gaps leave you vulnerable to data breaches and legal liability. Improve your plan and strengthen your protection with the help of an expert's insight.
Let our experts craft a comprehensive and cost-effective strategy.
A sound cybersecurity strategy is critical to safeguard your organization's digital assets. Our team evaluates your plan, environment, and readiness for the future.
41%
of organizations have not changed their cybersecurity policy in more than two years (Ponemon Institute)
Our Approach
We make it easy to improve and manage your security.
We believe great cybersecurity exists at the intersection of exceptional service delivery and purposeful deployment of security solutions.
Easy to Understand

Our security experts are trained to support and communicate in ways you can understand. Cybersecurity solutions are created to answer your questions on your terms.

Easy to Choose

We have an established reputation as security and technology leaders. With a clear definition of cybersecurity outcomes for your business, you can make the best decisions to secure your organization.

Easy to Trust

We deliver clear and consistent communication. Paired with our trusted operations and reporting, your stakeholders can have peace of mind in their cybersecurity decisions.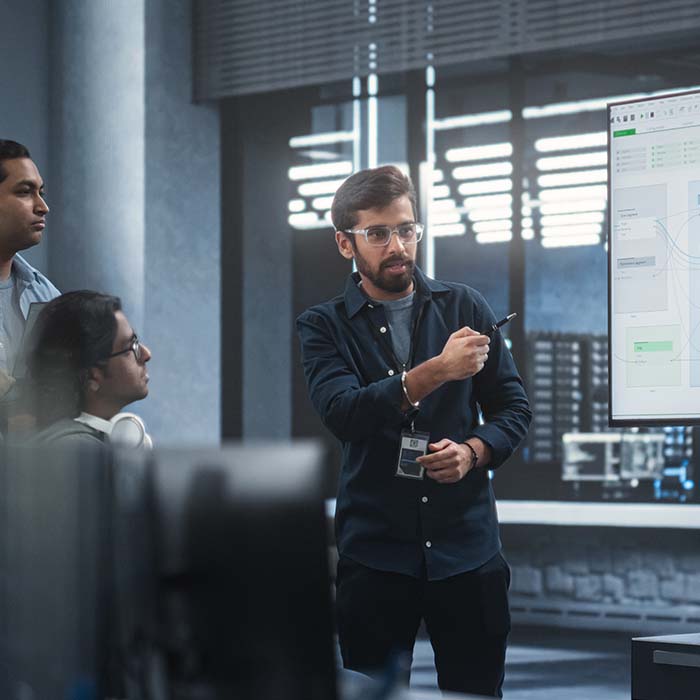 Let our cybersecurity experts identify gaps before attackers do.
Identifying your weak spots in hindsight is too late. Eliminate exposures in the first place with our expert-led gap analysis that can identify and prioritize areas of improvement for your plan.
Security policies and procedures
Security controls
Employee awareness and training
Incident response plan
Risk assessments
Continuous monitoring
Our services make it easy to solve your hardest problems.
Technology partners
We make it easy to tackle whatever comes next. We deliver the most comprehensive set of integrated security services in the market by harnessing the best technology available.
Splunk
Security Analytics & SIEM
CrowdStrike
Endpoint
Tenable
Vulnerability Management
Zscaler
Cloud Security
Resources
We make understanding and staying up to date with cybersecurity trends easier. By sharing our robust expertise, knowledge, and tools, we help you protect what matters most.
Explore comprehensive cybersecurity protection today.
Consult with an expert

Talk to one of our cybersecurity experts so we can better understand your needs and how we can help.

Agree on a plan

Based on your objectives we'll create a tailored plan to meet your cybersecurity needs.

Start maximizing your protection

Experience peace of mind knowing what matters most is secure.