MARS-E security assessment
For ACA administering entities.
Minimum Acceptable Risk Standards for Exchanges (MARS-E) framework includes requirements for the security of information systems that handle protected health information (PHI), personally identifiable information (PII), and federal tax information (FTI). Whether you're new to MARS-E or have been around since version 1.0, we've got you covered.
Cybersecurity services trusted by 500+ organizations and growing!
NuHarbor helped us identify the correct assets to monitor, then tuned our systems for maximum results. Now we only receive notification for true positive alerts so my team can spend more time focusing on their objectives.
IT Manager
State University
We've utilized NuHarbor for a few years now to conduct quarterly vulnerability assessments. Our usual policy is to change vendors every few years, but we've had such exceptional service from NuHarbor that we see no need to shop around. The reports we receive are comprehensive and prioritize remediation advice.
NuHarbor conducted a web application penetration test on a few of our edge applications. They discovered many configuration weaknesses including insecure direct object reference (IDOR). They notified us immediately and offered advice on how to fix it. Their skilled engineers provided step-by-step assistance and retested to ensure that this critical vulnerability was fixed.
Director
State Government
Wifi. Yeah, that's an unfamiliar animal to deal with. We hired NuHarbor to test the wireless networks we provide for our employees and customers to access store services. NuHarbor came onsite and set up their "toolkit" with antennas sticking out all around. They were able to set up a rogue access point, mimicking our access points, and users unknowingly logged on. NuHarbor initiated an evil twin attack to capture and inject packages into the network stream between user computers and other systems and then delivered findings so we could educate and curve our user behavior.
NuHarbor performed an external penetration test on our networks and alerted us to critical vulnerabilities. They let us know what the affected response might be from the host before they tried to exploit it. We were updated twice a day which was super helpful to me and my staff. They also provided great remedial guidance that helped us quickly correct vulnerabilities.
IT Director
Hospitality Company
Our company outsources our web development. We asked NuHarbor to review the source code and check for insecure API calls. We were astonished at the findings they uncovered. It was an uneasy feeling knowing that the web developer we hired left so many security flaws in our code. I can't say enough how comforting it was to have the NuHarbor team give us, and our partner, clear recommendations to fix our source code.
Founder
Software Application
NuHarbor waged a phishing campaign against our employees by mirroring a realistic payroll website that we use in our company. The NuHarbor engineers captured several IT administrators' credentials. With domain administrator access, they were able to compromise our whole domain within 20 minutes of starting the phishing campaign. We had the opportunity to show our leadership how pertinent it is to implement better user account practices, MFA, and improved user security awareness training and build the funds into our annual IT security budget.
Director
Service Provider
NuHarbor performed an internal penetration test of our organization utilizing one of our legacy network protocols. They were able to gain administrative access and push malicious code to our network. Had this been a real attack, we could have lost everything.
IT Manager
Financial Service Company
NuHarbor assessments provide visibility into our third-party risk exposure. We don't have the internal resources to conduct yearly assessments of our 40+ vendors. These valuable insights inform the decisions we make when choosing and managing partnerships.
NuHarbor has been instrumental to our SOC operations. Without their flexibility, expertise, and quick reaction, our small SOC team could not operate. NuHarbor continually engages with us at the operational and executive level. They're always looking for new, creative solutions. Not only are they willing to think outside the box, they actually deliver.
CISO
Private R1 University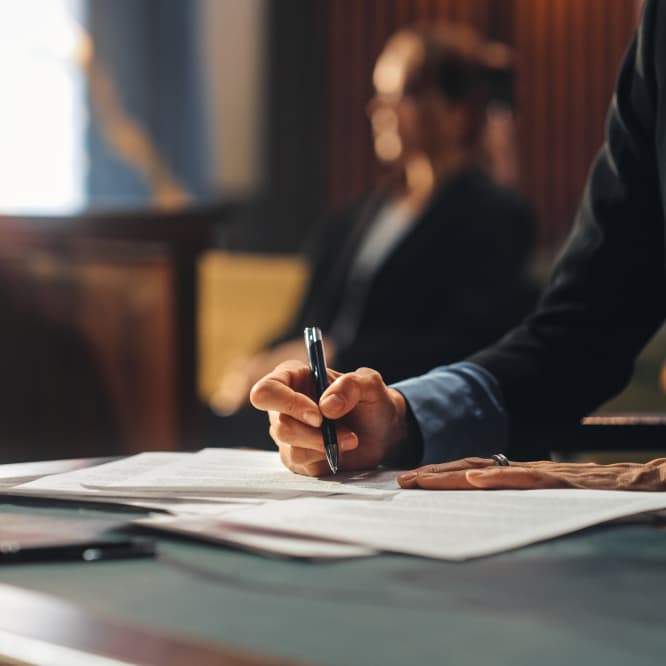 Types of MARS-E compliance services.
The MARS-E security assessment helps organizations identify and reduce risks to their health information. We offer a variety of services that help our clients achieve compliance.
General consulting and training on MARS-E compliance requirements.
Independent MARS-E security assessments
with steps for remediation.
Development and documentation of System Security Plans (SSPs).
Plan of Action and Milestones (POA&M) development. Learn our methodology for developing and managing your plan.
POA&M maintenance. We keep your plan up to date with your business needs.
MARS-E history: What you need to know.
The Patient Protection and Affordable Care Act (ACA) of 2010 created the federal and state health insurance exchanges (HIXs or marketplaces). Part of the Affordable Care Act was a requirement for Health and Human Services (HHS) to develop data security standards. As a result, in 2012, the Center for Medicare and Medicaid Services (CMS), a part of HHS, published the Minimum Acceptable Risk Standards for Exchange (MARS-E). These standards and document suites are intended to address the requirements of the ACA related to information security. The original MARS-E controls were largely based on NIST Special Publication 800-53 Revision 3, and in 2015, MARS-E 2.0 was released to coincide with and address changes in NIST Special Publication 800-53 Revision 4.

The MARS-E security control requirements are organized using the 17 control families documented in NIST Special Publication 800-53 rev 4:
Access Control (AC)
Awareness and Training (AT)
Audit and Accountability (AU)
Security Assessment and Authorization (CA)
Configuration Management (CM)
Contingency Planning (CP)
Identification and Authentication (IA)
Incident Response (IR)
Maintenance (MA)
Media Protection (MP)
Physical and Environmental Protection (PE)
Planning (PL)
Personnel Security (PS)
Risk Assessment (RA)
System and Services Acquisition (SA)
System and Communications Protection (SC)
System and Information Integrity (SI)
Program Management (PM)
In addition to MARS-E, there may also be additional and more stringent security safeguards required if the system also receives, processes, stores, or transmits Federal Tax Information (FTI). These additional requirements are included in IRS Publication 1075, and documented in Table A-1 of MARS-E 2.0 Volume III.
Our Approach
We make it easy to improve and manage your security.
We believe great cybersecurity exists at the intersection of exceptional service delivery and purposeful deployment of security solutions.
Easy to Understand

Our security experts are trained to support and communicate in ways you can understand. Cybersecurity solutions are created to answer your questions on your terms.

Easy to Choose

We have an established reputation as security and technology leaders. With a clear definition of cybersecurity outcomes for your business, you can make the best decisions to secure your organization.

Easy to Trust

We deliver clear and consistent communication. Paired with our trusted operations and reporting, your stakeholders can have peace of mind in their cybersecurity decisions.
Our solutions make it easy to progress in your cybersecurity journey.
No matter where you are in your cybersecurity journey, we can help. Whether you're just beginning, looking to improve, or not sure where to go next, our trusted experts are committed to your success and can help you every step of the way.
Technology partners
We make it easy to tackle whatever comes next. We deliver the most comprehensive set of integrated security services in the market by harnessing the best technology available.
Splunk
Security Analytics & SIEM
CrowdStrike
Endpoint
Tenable
Vulnerability Management
Zscaler
Cloud Security
Explore similar services.
Resources
We make understanding and staying up to date with cybersecurity trends easier. By sharing our robust expertise, knowledge, and tools, we help you protect what matters most.
Explore comprehensive cybersecurity protection today.
Consult with an expert

Talk to one of our cybersecurity experts so we can better understand your needs and how we can help.

Agree on a plan

Based on your objectives we'll create a tailored plan to meet your cybersecurity needs.

Start maximizing your protection

Experience peace of mind knowing what matters most is secure.