Protect your digital assets and stay compliant.
Stay ahead of potential threats with expert evaluations and rigorous testing. Find your gaps, and close them, before regulators or attackers do.
#1
factor for consumers in selecting a financial institution is the security of their data (statista)
$200B
in fees and penalties have been brought against the six largest banks in the last two decades (financial times)
Our Approach
We make it easy to improve and manage your security.
We believe great cybersecurity exists at the intersection of exceptional service delivery and purposeful deployment of security solutions.
Easy to Understand

Our security experts are trained to support and communicate in ways you can understand. Cybersecurity solutions are created to answer your questions on your terms.

Easy to Choose

We have an established reputation as security and technology leaders. With a clear definition of cybersecurity outcomes for your business, you can make the best decisions to secure your organization.

Easy to Trust

We deliver clear and consistent communication. Paired with our trusted operations and reporting, your stakeholders can have peace of mind in their cybersecurity decisions.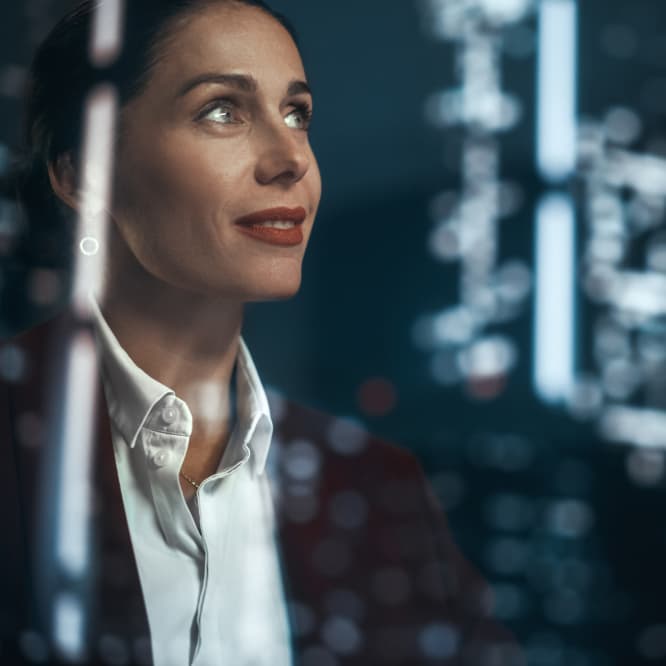 Financial sector compliance assessments
Regular compliance assessments are recommended in risk management programs to avoid fines, damage to reputation, and data breaches. Here are a few of the compliance laws we specialize in related to the financial sector.
The Payment Card Industry Data Security Standard (PCI DSS)
The Gramm-Leach-Bliley Act (GLBA)
Our services make it easy to solve your hardest problems.
Technology partners
We make it easy to tackle whatever comes next. We deliver the most comprehensive set of integrated security services in the market by harnessing the best technology available.
Splunk
Security Analytics & SIEM
CrowdStrike
Endpoint
Tenable
Vulnerability Management
Zscaler
Cloud Security
Resources
We make understanding and staying up to date with cybersecurity trends easier. By sharing our robust expertise, knowledge, and tools, we help you protect what matters most.
Explore comprehensive cybersecurity protection today.
Consult with an expert

Talk to one of our cybersecurity experts so we can better understand your needs and how we can help.

Agree on a plan

Based on your objectives we'll create a tailored plan to meet your cybersecurity needs.

Start maximizing your protection

Experience peace of mind knowing what matters most is secure.